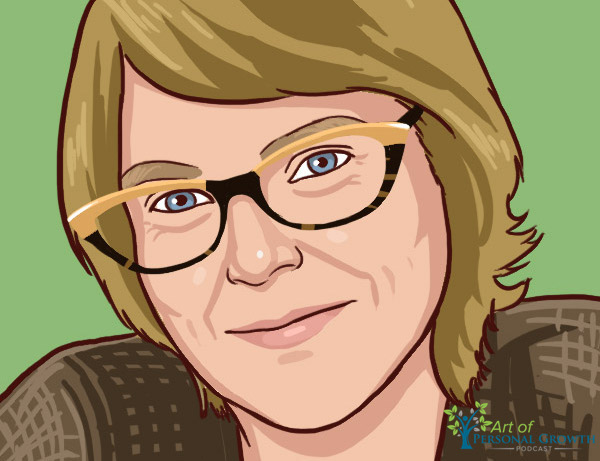 Podcast: Play in new window | Download | Embed
Subscribe: Apple Podcasts | Android | Stitcher | RSS | Learn How to Subscribe
In this week's episode of The Art of Personal Growth Podcast, we're talking relationships. I'm joined by Rhoda Mills Sommer from Therapy Ideas, who also runs the podcast What Healthy Couples Know That You Don't. We have a fun, lively conversation about the realities of dating, being in a relationship, and staying true to yourself.
I can't get into everything Rhoda and I cover in this episode here, so you should check out the full show above (or subscribe with the buttons!). Rhoda shared some amazing tips during our conversation – for relationships, and for dating. Be sure to share with friends who (like me) are dating and need a positive reminder to stay the course or girlfriends in relationships who need a nudge to really reflect on the state of their relationships!
Tips for Your Relationships
Many people think that the word 'relationships' is just about romantic or spousal relationships – Rhoda's tips apply to ALL relationships in our lives. Here they are.
Appreciate – and respect – your differences.  
No two people are the same; we are all different. Rhoda makes a wonderful point that we not only need to appreciate how our differences help us compliment one another – we have to respect those differences and allow them to make each individual in the relationship a better person.
Talk about the difficult things.
Whether it's no longer having fun with your partner or why you're not getting along with your colleague at work, one of the worst things you can do for the health of your relationship is to not talk about the problems.
Understand the power dynamics.
In every relationship, there are always inequalities in some areas. It's important to understand that this is always the case, and as Rhoda says, usually this comes across in the way we communicate with one another. Take time to tune in to where you and the other person are in the pie chart of your power on any given issue.
Remember that every relationship has three parts: you, me, and us. 
Rhoda makes a great point – in our episode and in her therapy sessions – of pointing out that it's not just about 'you' and 'me' in any relationship. There's also 'us,' and taking care to keep 'us' strong.
Tips for When You're Dating
I didn't want to neglect my single ladies out there, so I also asked Rhoda to share some tips. Get ready for them!
Look for character, not charm.
Stay away from charm and those superficial criteria you have. Charm lacks substance. As Rhoda points out, even Jane Austen knew this – and repeated the lesson in her novels.
Ask yourself "how much crap do you put up with?"
Rhoda says she makes a point of establishing how masochistic each of her clients really is – as women, we often feel like we need to put up with things, but we don't – and we need to be aware of that.
Boundaries are about "self-protectiveness."
Many times in our lives – not just in dating – we are told that being self-protective or looking out for our best interests is actually selfish. Rhoda says we have to re-frame this. Being self-protective is a good thing, and you should practice doing so regularly.
Dating for women actually is harder right now.
Statistically speaking, dating is just harder for women. There are more of us on the market, and we've had much more mobility in the last 50 years than our male counterparts. If you're feeling the pain of dating, you're not alone.
Don't date for outcome – date for the experience.
I've learned this lesson recently in my own life – by focusing on the experience of dating, I can learn from it and grow as a person. As Rhoda says, feedback is crucial to our growth as individuals and in relationships, and dating is a great way to get lots of feedback.
Thanks for Listening!
Thanks for joining me this week. I'd love to hear your thoughts, please leave an honest review for The Art of Personal Growth podcast on iTunes. Ratings and reviews are super helpful to tailoring the content of the show and I read them all! They also matter in the rankings of the show.
If you enjoyed this episode, please share it on the social media! This week's hashtag is#TAoPGP32.