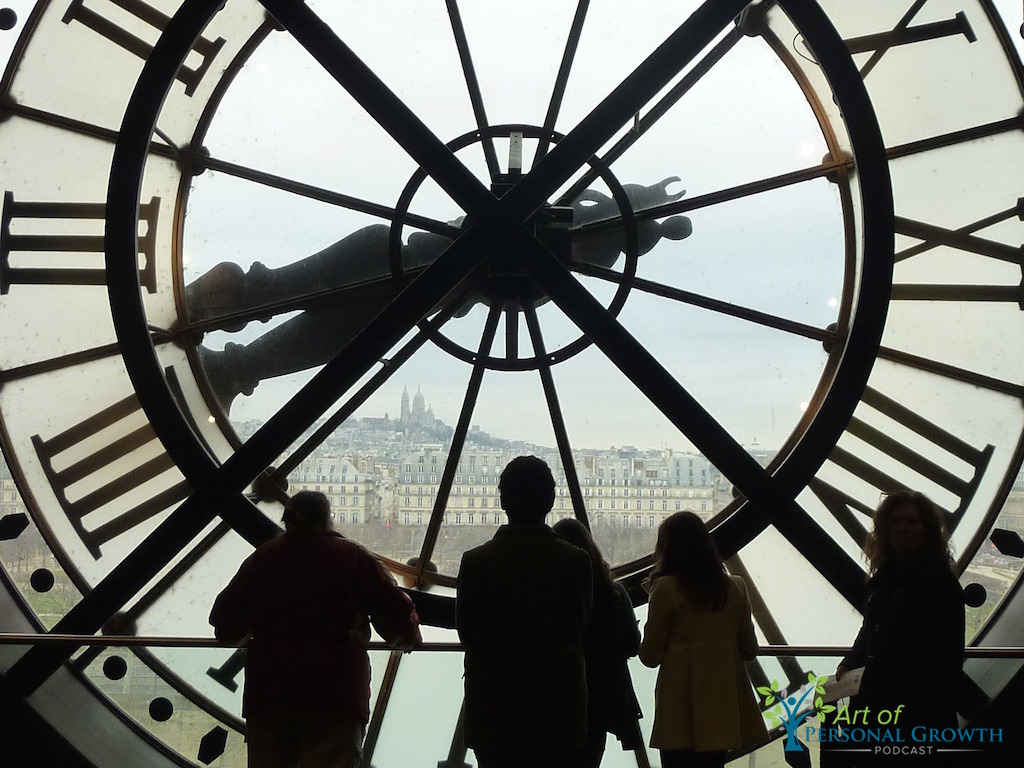 Podcast: Play in new window | Download | Embed
Subscribe: Apple Podcasts | Android | Stitcher | RSS | Learn How to Subscribe
I know I'm not the only one out there who struggles from procrastination, right? In this week's episode of The Art of Personal Growth Podcast, come with me on a journey to explore the psychology of procrastination – and how we can think about it and change our procrastinating ways.
The full episode dives into why we procrastinate and how to come up with better ways to manage our own procrastination, but here are some great takeaways. These will help you reconsider procrastination and overcome the fears holding you back.
One Quote To Re-Frame Procrastination
"My evil genius Procrastination has whispered me to tarry 'til a more convenient Season."
– Mary Todd Lincoln
This quote from Mary Todd Lincoln strikes me as both ironic and a little funny. How often do we think about procrastination as an 'evil genius?' Even though some of our best ideas may come in the intense creative concentration we show while making up for time spent procrastinating.
I like to use this quote as a reminder that sometimes, procrastination may help us – but it also sets us behind. We shouldn't rush into everything we do, but we also shouldn't always leave it until 'a more convenient season.'
Two Thought-Provoking Procrastination Resources
This week's TED Talk by Tim Urban is called 'Inside the Mind of a Master Procrastinator.' If you haven't ever read Tim's amazing site Wait But Why, this talk is both an introduction to his style, and a fascinating look into how his mind procrastinates – and makes up for it.
I also shared an article from the New York Times about "pre-crastination:" Why I Taught Myself to Procrastinate. In this article, the author explains how procrastination – in healthy doses – can actually encourage creativity and ingenuity. In the end, procrastination is a delicate balance between creating time for creative thinking but also holding ourselves accountable.
Three Important Anti-Procrastination Reminders
In this week's Self-Help Crash Test Dummy Experiment, I challenged myself to figure out the fear behind my procrastination on two major issues: going back to Pilates class, and starting my coaching business. In the episode, I dive into what I learned about myself and my fears in the process, but I learned three major things by pushing past the procrastination:
Your worst fears may come true, but they won't destroy you. When I found myself unable to do a long-time favorite Pilates pose, it was mortifying – but I'm still here!
We're so worried about our own issues, everyone is equally self-interested. Many times, we avoid things for fear of embarrassment; often everyone else is just as worried about themselves and don't even notice us!
Fear might not be as scary as you think – it's natural, but not accurate. When you take the time to think about your fears, you can often come up with realistic ways to overcome them.
It's up to you to challenge your fears and do it anyway, whatever it is. No more procrastinating about it!
Thanks for Listening!
Thanks for joining me this week. I'd love to hear your thoughts, please leave an honest review for The Art of Personal Growth podcast on iTunes. Ratings and reviews are super helpful to tailoring the content of the show and I read them all! They also matter in the rankings of the show.
If you enjoyed this episode, please share it on the social media! This week's hashtag is#TAoPGP31.