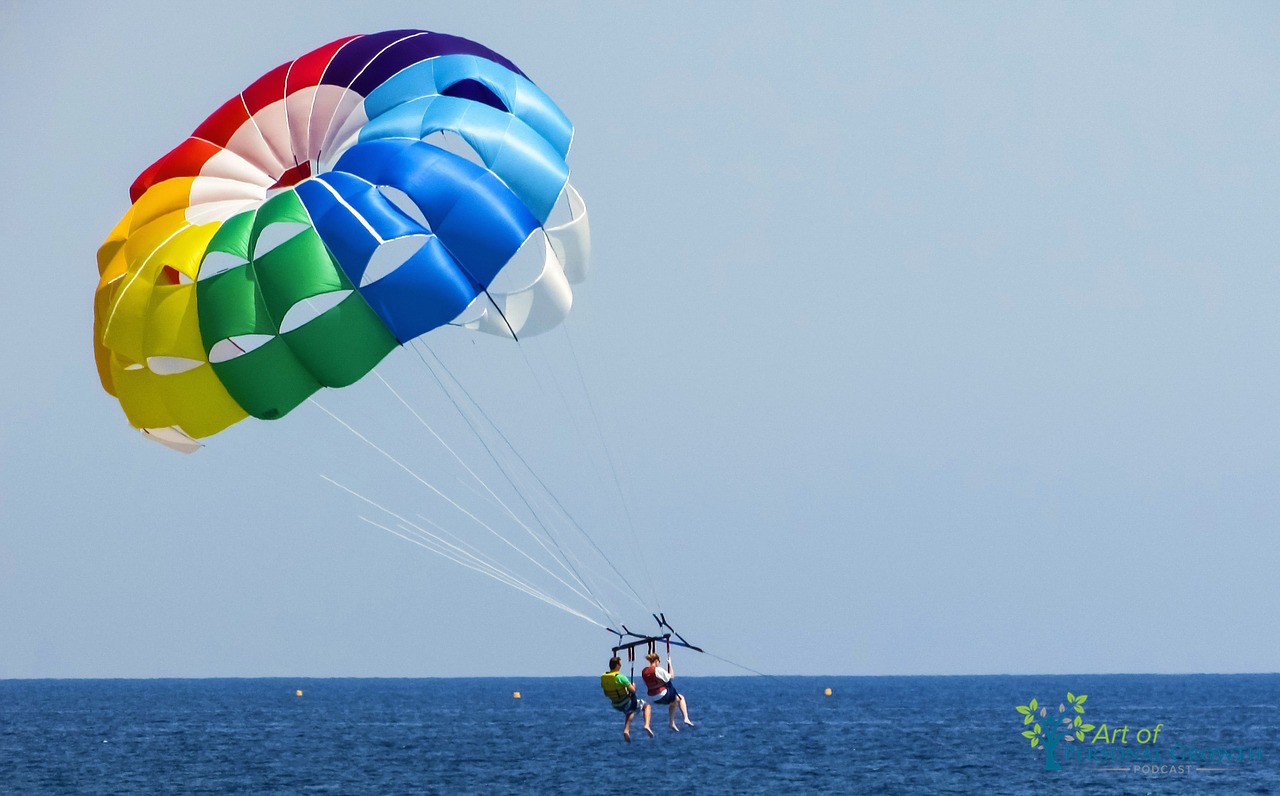 Podcast: Play in new window | Download | Embed
Subscribe: Apple Podcasts | Android | Stitcher | RSS | Learn How to Subscribe
In today's world, the job market is changing rapidly. In the past decade, we've seen massive swings in unemployment, the types of jobs people are taking, and the types of work people are doing – who would have imagined that the average tenure at a company would drop to just 4.4 years per role? (And how many people do we know who hold jobs for just 1-2 years before hopping to the next?)
It might seem then that the classic career resource What Color is Your Parachute? by Richard Nelson Bolles wouldn't be relevant anymore. This week I review the most recent update, published earlier this year, to show you how this seminal text is still one of the most helpful resources out there. Here are three major ways.
What Color is Your Parachute? Still Helps You Define Who You Are as an Employee and What You Want
By far the most important part of What Color is Your Parachute? is the Flower Exercise. This seven-step process helps job-hunters and career-changers define exactly who they are and what they're looking for in their professional lives. It's an incredibly powerful tool that can be used at any stage of your career – or any stage of the job hunting process.
I've created a Flower Exercise one-page download that you can grab here – FOR FREE – to see what it's all about.

Click Here for Free Flower Exercise Cheat Sheet
What Color is Your Parachute? Still Offers Relevant Job Hunting Advice
The best practices for job hunting seem like they change every week, but the most consistent advice has stayed true since What Color is Your Parachute? came out in 1970. Bolles has updated some of the best practices to help you manage the increasing length of job hunting; how to curate and present a set of skills to a potential employer in your application and interview; and how to manage that pesky thing – social media!
This last section is especially valuable, as it can be unwieldy to try and figure out how to manage privacy settings on Facebook or connections on LinkedIn without help. If you're baffled by these ideas, What Color is Your Parachute? can be a real help.
What Color is Your Parachute? is Still Valuable for Career Changers
As I mentioned, we change jobs a lot more frequently than we used to – this phenomenon isn't just limited to millennial employees. What Color is Your Parachute? addresses the most important parts of a potential career change:
How to look for new roles, using tools likeOnet.
How to build a bridge between your current skills and a new career
Tests we can take – likeStrengthsfinder 2.0 – to determine what strengths and skills we can develop as we progress in our careers
If you're looking to change careers, this particular section of What Color is Your Parachute? can be instrumental to ensuring your career change is successful.
Ready to read What Color is Your Parachute?
Click Here to buy
What Color is Your Parachute?
on Amazon
By clicking this link, you'll help support The Art of Personal Growth through affiliate revenue at no additional cost to you. Thanks for your support!