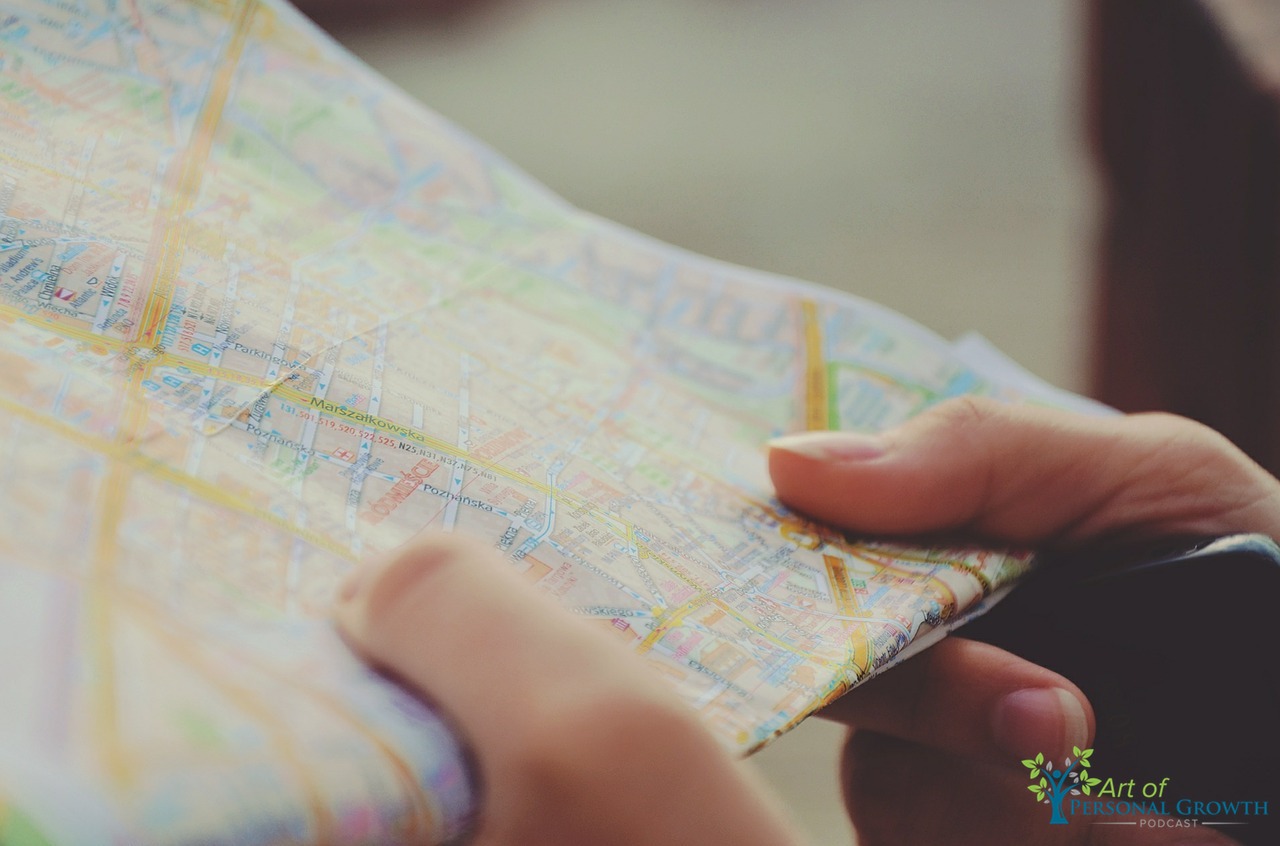 Podcast: Play in new window | Download | Embed
Subscribe: Apple Podcasts | Android | Stitcher | RSS | Learn How to Subscribe
In this week's episode, I dive deep into improving your career and professional growth trajectory. We've talked a lot about personal growth so far – whether it's losing weight, managing stress, or decluttering your space – and now I want to encourage you to spend time on your professional growth as well. You're a multi-faceted person who balances work and life, professional and personal, and this podcast wants to help in all areas.
This week I introduced my Career Toolkit, full of guides, worksheets, and and other helpful documents to give you the space and structure to assess your current career path and find ways to improve it. You can download the Career Toolkit by clicking the button below, then listen to the podcast for a few handy tips to get you started.
5 Tips to Help You Kick-Start Your Career Planning
Spend as much time planning your career as you do planning your vacations (if not more!) Most people spend more time planning vacations than planning for their career. You need to plan now the work you'll  be doing in three years, and the milestones you'll need to meet to get there. Commit to yourself and your professional growth, and start making career planning part of your life plan.
Declutter your computer.It used to be the case that a cluttered desk was the sign of a cluttered mind – now the sign of a cluttered mind is a cluttered computer! File away documents, create a filing system so budget docs aren't commingled with old research papers, and unsubscribe from any email newsletters you haven't opened in a while (if there's more than 2 issues waiting in your inbox, it's not that valuable). An organized computer will help you approach all areas of your life with an organized mind.
Update and reconnect on LinkedInLinkedIn is an incredibly powerful tool for professional growth, and if you're neglecting it, now's the time to get back to using the platform regularly. Update your profile with key accomplishments from the past six months; follow up with new connections from that time period too.
Take some time outside of work to invest in your professionFind a networking event, seminar, blog or podcast (good work on this one, as you're currently still reading or listening!) and invest in your personal and professional development. The Career Toolkit is a great place to start.
Start thinking about your leadership skillsLeadership is defined as the successful combination of the following three skills:
– Using the greatness in yourself
– Engaging the greatness in others
– Achieving and sustaining strategic goals with extraordinary outcomes
Most people are good at the first two, but it takes conscious effort to frame your accomplishments in the light of achieving strategic goals for your employer. Use this framework regularly – as well as the Career Toolkit! – to improve your focus on strategy and how you're helping lead your company strategically.
These are just a few tips to help get you started. Now it's time to download the Career Toolkit and start practicing them!
Other Helpful Resources
Check out these resources I used as part of this week's episode:
"It's important to take criticism seriously—not personally."
– Hillary Clinton
Thanks for Listening!
Thanks for joining me this week. I'd love to hear your thoughts, please leave an honest review for The Art of Personal Growth podcast on iTunes. Ratings and reviews are super helpful to tailoring the content of the show and I read them all! They also matter in the rankings of the show.
If you enjoyed this episode, please share it on the social media! This week's hashtags are #ItsNotPersonal and #TAoPGP17.
Finally, don't forget to subscribe to The Art of Personal Growth Podcast on iTunes or Stitcher to get automatic updates when each episode goes live.