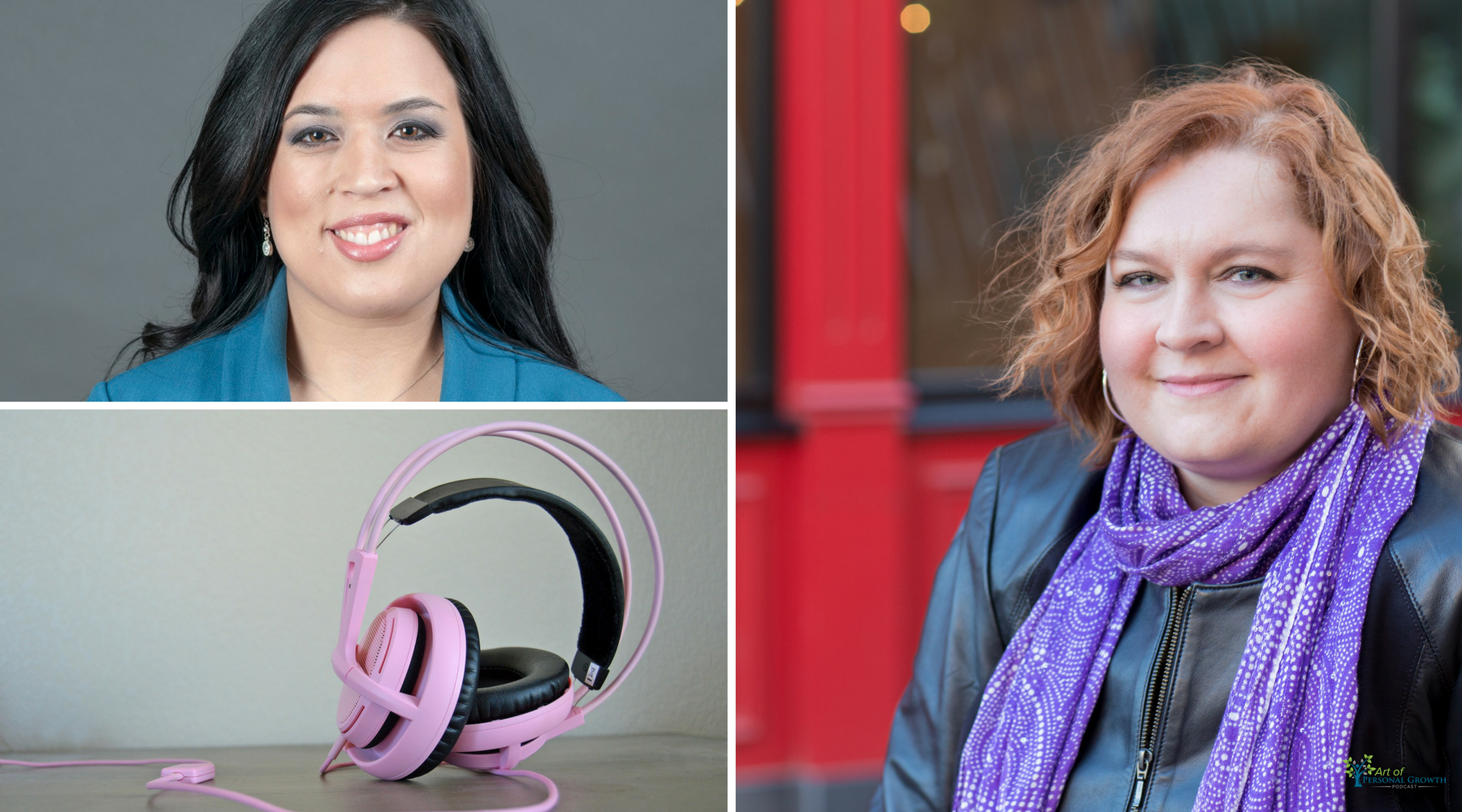 Podcast: Play in new window | Download | Embed
Subscribe: Apple Podcasts | Android | Stitcher | RSS | Learn How to Subscribe
When was the last time you looked at LinkedIn? For most of us, our profiles are rarely seen unless we're actively looking for a job. In this week's episode, career and hiring coach Kamara Toffolo shares her LinkedIn expertise. Read on to learn six ways you can improve your LinkedIn profile today.
Let Your LinkedIn Headline Do the Heavy Lifting
"In your headline, prioritize keywords that you want to be known for, that embrace who you are as a professional," says Kamara.
Your headline is the first and most important – and most read – part of your LinkedIn profile. When recruiters or potential clients search LinkedIn, they look for keywords – just like on Google. Your headline needs to have the right keywords to help your profile come up in search results and get noticed.
"You want to take a reverse engineering approach and get in the head-space of the recruiter or the clients that you want to find you," explains Kamara. "Imagine how they might be searching for someone exactly like yourself."
When you reach your summary and skills section, you have more room to expand about your skills, talents, and goals. Just make sure your headline helps the recruiter or potential client click through to read the rest of your profile.
Kamara's 3 Ws for LinkedIn Success
There are three ingredients for success on LinkedIn, says Kamara: wins, warmth, and words. If you use these three things in your profile, you'll stand a greater chance of successfully catching the eye of a recruiter, securing an interview for your dream job, or attracting the perfect potential clients.
'Wins' means highlighting your accomplishments in each role. "I recommend a three to five line paragraph in each experience for each role," says Kamara. "That paragraph really highlights what you do on a day-to-day basis." Then, you can use bullets underneath that paragraph to strategically highlight your wins.
 'Words' means using the right words for your dream role. "In looking at dream job posting, they'll talk a lot about the type of candidate that they're looking for," explains Kamara. "You want to really pick out terms that are repeated, that seem to jump out and be of great significance to the employer." You'll show the hiring manager why you're the perfect fit by crafting your profile to highlight these characteristics.
'Warmth' means including your personality in your profile. "An easy way to establish that warmth almost instantaneously is to write everything in first person," Kamara notes. This means using "I" statements but avoiding 'word salad' (putting in anything and everything in case it might be relevant to a future job). Warmth is all about ensuring your profile is professional but personable.
Correcting 'Death by Bullets' & Other LinkedIn Mistakes
There's nothing worse than having great professional experience but presenting it poorly on LinkedIn. Recruiters may move past your profile before even giving you a chance.
"Use the bullets to do the highlighting, and nail key, quantifiable accomplishments you can brag about," recommends Kamara. "If you were promoted quickly or have some key brands or clients, use bullets for the really, really cool stuff."
Another thing Kamara recommends is to really approach your summary and your experience section with a very structured strategy. She highlights this structured strategy in our recent LinkedIn workshop. Check it out here.
Stop Sleepwalking Through Your Career, Awaken Your Professional Passion
Ready to take your professional career to the next level and love the work you do? Join me in my upcoming webinar on November 2nd and learn how you can find a profession you love – NOW.
Click Here to Sign Up for the
Professional Passion Workshop